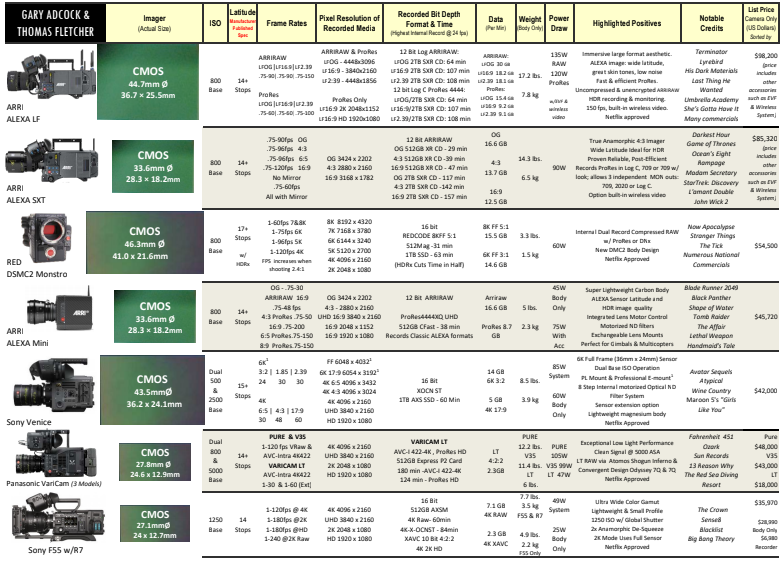 How much does the Arri Alexa LF really cost? Which cinema camera has a base ISO of 1250? Is the Blackmagic Ursa Mini Pro Netflix-approved?
Whatever your pressing questions regarding camera technology, there's a good chance the new 2018 Camera Comparison Chart [link to Google Drive document; click the "download" symbol on top right to save a copy] from imaging gurus Thomas Fletcher and Gary Adcock will go some distance toward shedding light on the problem.
The latest edition of the long-running chart series compares specs across a range of 15 digital cinema cameras available for sale and rent — plus 35mm film as a baseline format. The listed data includes imager sizes, base ISOs, available frame rates, dynamic range, resolution, recording options, camera weight and power draw, and more.
Source: http://www.studiodaily.com/2018/06/download-2018-camera-comparison-chart-fletcher-adcock/