Jodie Foster Teaches Filmmaking in New MasterClass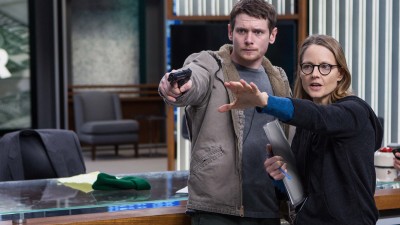 In the latest offering from MasterClass, Jodie Foster will share her unique actor/director perspective with filmmakers.

Director Jodie Foster is the latest filmmaker to join the illustrious MasterClass roster, which also drafted the likes of Martin Scorsese, Spike Lee, and Werner Herzog, to offer her rare insight into the craft as both an actor and director.

The two-time Oscar winner, who has helmed the films Money Monster (2016), The Beaver (2011), as well as episodes of Black Mirror, Orange is the New Black, and House of Cards, will teach you in her first-ever online class how to take your ideas from script to screen, including lessons on screenwriting, directing actors, editing, and selecting the right music for your film.

For years, MasterClass has provided users with a unique chance to learn from some of the greatest minds in their respective discipline, whether it be cooking, chess, or even wine appreciation. Users are given access to hours of video instruction, a class workbook, and interactive assignments.