Navatics MITO Underwater Drone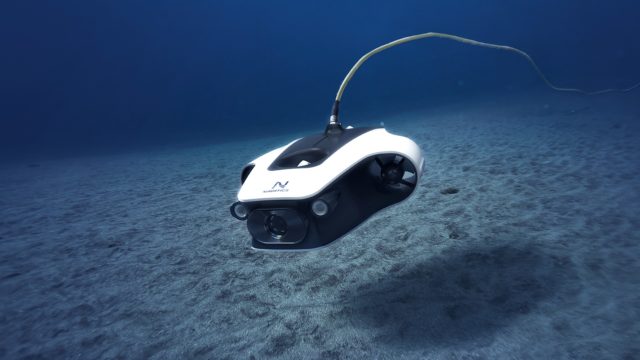 Aerial drones have become very common over the last few years and they are being utilised by filmmakers on a daily basis worldwide. When it comes to underwater drones, the market is significantly smaller, but it seems to be growing. Last year we informed you about the Geneinno Titan Underwater Drone. Now there seems to be a (less pricey) competition for the Titan – Navatics MITO is about to start shipping very soon after its Kickstarter campaign last year.
Navatics, the creators of the underwater drone called MITO, made a successful Kickstarter campaign last year already. Their underwater drone got funded and they were able to finish its development. Originally MITO was supposed to ship to backers in September 2018. This schedule got updated however and the shipment has been postponed.
In January 2019 on CES, Navatics officialy announced that their underwater drone MITO is available for pre-order and it is set to ship in March 2019. Let's take a look at what this device has to offer.
Source: https://www.cinema5d.com/navatics-mito-underwater-drone/