Shot on iPhone for Netflix: Soderbergh's Latest Film "High Flying Bird"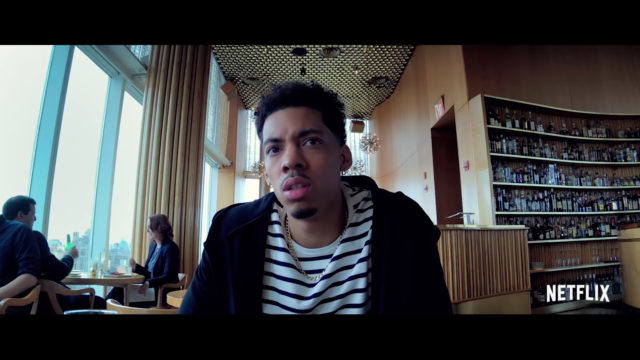 Almost exactly a year ago we took a brief look at the motivations for Soderbergh's current "shot on iPhone" trajectory, and some of the first stills from "Unsane" (his first project to be shot with iPhones), a psychological thriller starring Claire Foy, Joshua Leonard, Jay Pharoah, Juno Temple, Aimee Mullins, and Amy Irving.
Now he's behind the iPhone again with "High Flying Bird", an NBA drama starring Andre Hollandand written by Oscar-winner Tarell Alvin McCraney, who co-wrote "Moonlight" with Barry Jenkins. The supporting cast includes Zazie Beetz, Zachary Quinto, Kyle MacLachlan, Bill Duke, Sonja Sohn, and Caleb McLaughlin.
Source: https://www.cinema5d.com/shot-on-iphone-for-netflix-soderberghs-latest-film-high-flying-bird/