Create Sweet In-Camera Effects with These Mountable Prisms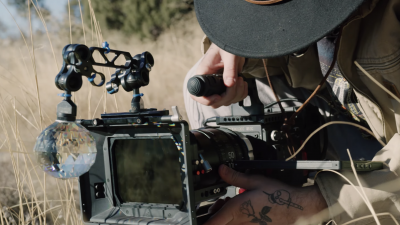 These specially made prisms allow you to capture stunning in-camera effects 100% hands-free. 

After providing the filmmaking community with tons of excellent guidance on launching music video careers, editing music videos, and writing better treatments for projects, filmmaker Jakob Owens of The Buff Nerds has something new and awesome to offer those who want to give their images a little more style and flair.

Owens has officially unveiled his new company, PrismLensFX, which has come out with two specially made prisms that will not only do what prisms do best (create sweet in-camera color and light effects) but also do so without the need of your hands holding it in front of your lens.

It's difficult for anyone to find fresh, new ways to make their work stand out, especially those who work in the kinetically kaleidoscopic medium of music videos. Many filmmakers get creative and shoot through prisms to capture interesting flares and color effects, but until now, you always had to hold the thing out in front of your lens, which is certainly not the most ideal shooting situation in the world.

Owens says:
Source: Create Sweet In-Camera Effects with These Mountable Prisms