Sponsorship Opportunities
ShotOnWhat? has created the most extensive and comprehensive framework for the collection of often unrecorded technical information related to the creation of entertainment programming; a reference site for in-depth recording and research of the relationship between the final delivered product and the various associated processes and products used during filming and post-production.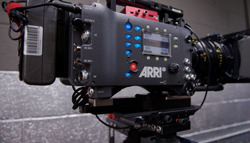 Our goal is to collect, collate, cross link, reference and graph as much data as we can find or that others contribute. This includes information obtained from any number of sources, including the production companies involved, the crew, the facilities providers, manufacturers, rental companies and other publicly available resources.
In the Spring of 2012 the idea began, and on September 17, 2012 we made the site publicly available. We started this site because we noticed that a fair amount of history is being lost, or relegated to arcane or inaccessible resources.
Considering the current crossover to digital workflows and various complexities involved in the process, as well as the constant change, we created this site because we thought it would be useful, and from that thought, the site grew into this…
Collect and preserve the extensive history of film and television technical tools used
Focus on the production and post-production aspects of filmmaking
Provide an accessible and comprehensive resource of technology
Grow the data by encouraging first hand reporting on technology
Document innovative or imaginative new production achievements
Record anecdotes and stories to preserve for history
Over 4200 technical items have been included across 91 categories (Sept.2019)
How you can help
ShotOnWhat? will always make the information we collect available without registration or fee. We are primarily funded by sponsorships and advertising.
We invite you to sponsor and advertise on ShotOnWhat? We are committed to providing the best motion picture and technical database information.
If you would like to promote your organization and/or products this is the right opportunity for you to showcase your products and services.
In addition and most importantly, your support for historical preservation is highly appreciated.
How you can participate in ShotOnWhat?
Keep your projects updated
Encourage staff and crew to take a moment to update their craft for the related production
Spread the word – Tell everyone you know to visit the site and follow us on
Benefits
A place in history
An image and contact info on our site
One year of ad placement rotating on all the sites' pages
Special branding page for your equipment or services
Promotional or special articles posted to the site blog section
What else do you get
All of your products included as elements in our database which results in the association with productions, movies or television, both past and future
Exposure to the most qualified audience available
Sponsors are helping preserve the historical information of the movie making process
Allows highlighting of little known items
Priority inclusion of sponsor's equipment and services
Priority inclusion of films added to ShotOnWhat?
Helping a really cool (useful) project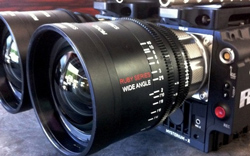 Get involved in ShotOnWhat? today
Help us succeed! We want you to have an impact on the development of ShotOnWhat?.
Your support and contributions are vital to our growth and success.
Sponsor and Advertise to showcase your products and services now.
For your inquiries, please feel free to contact us today.